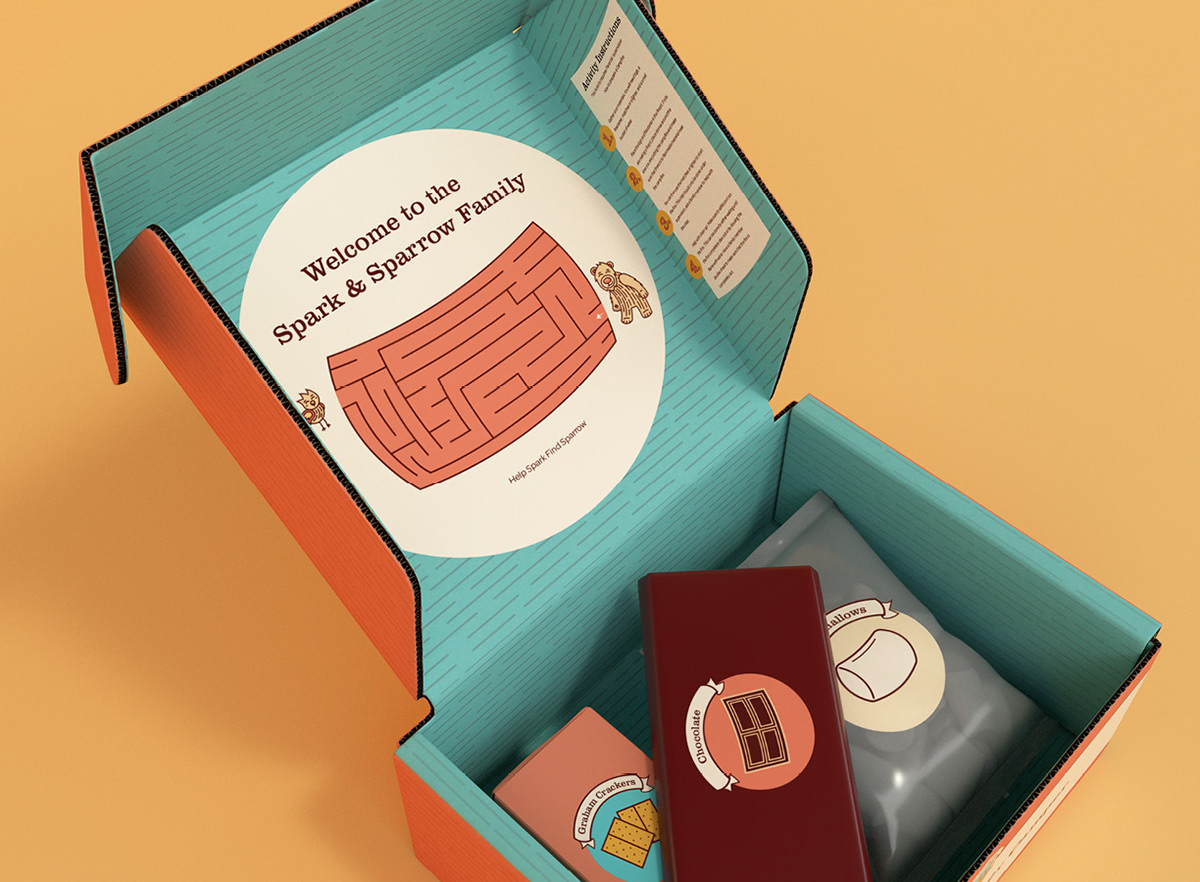 Excerpt from Case Study:
​​​​​​​
Spark & Sparrow is a family-oriented meal kit aimed at creating an

outdoor backyard camping experience. Each kit includes a meal, dessert, drinks, patches with activities, and any necessary tools you may need for cooking. We want to bring families together to not only experience the outdoors in a new way but to help them learn while doing it
. 
Check out the full case study here.