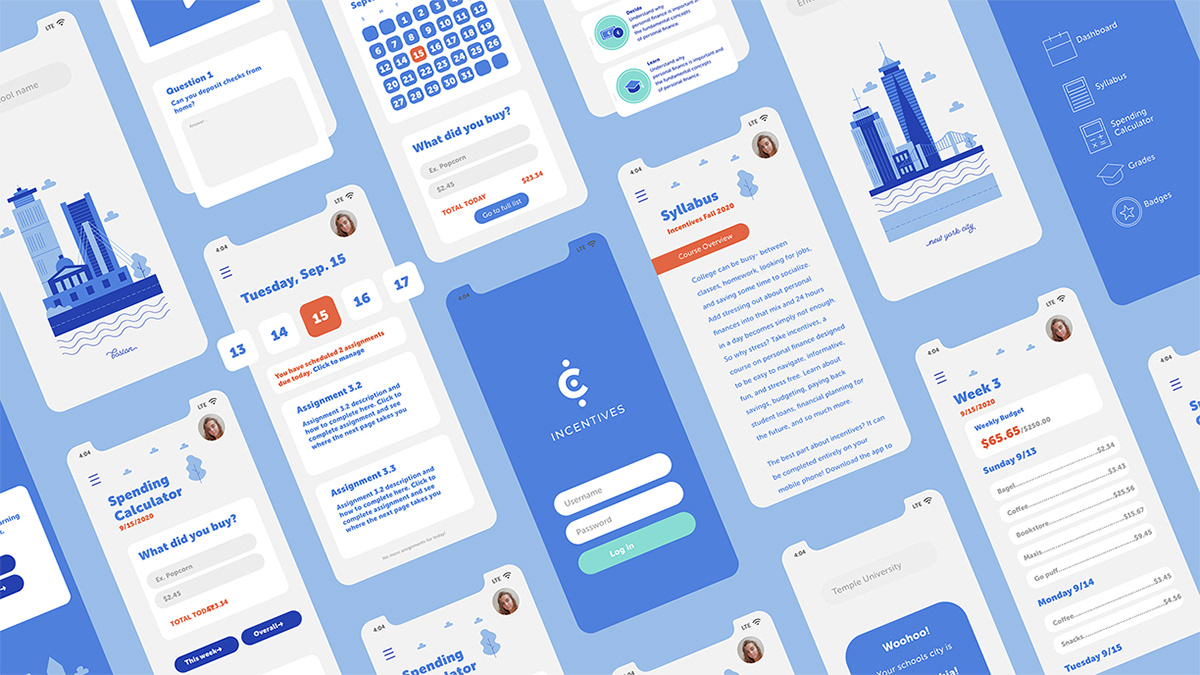 Designer: Alli Mandel​​​​​​​ & 
Amanda Andreucci
Branding, UX/UI
Excerpt from Case Study:
​​​​​​​
Incentives, a course on personal finance designed to be easy to navigate, informative, fun, and stress-free. It's the perfect way for students to learn about savings, budgeting, paying back student loans, financial planning for the future, and so much more. We wanted the course to be accessible for students on the go, so we designed it to be used on both desktop and mobile. 
Check out the full case study here.